Land transport
Thanks to its many years of experience, the Taboga Autotrasporti group offers a solution for every transport need by road, using a wide range of heavy vehicles, semi-trailers of different types and small distribution vehicles.
As part of the implementation of full load (FTL) transport, we are also specialized in the groupage (LTL) service, managing the complexities that this type of service presents. We are able to quickly and flexibly process the withdrawal, consolidation, transport and distribution phases, offering advantageous quality solutions .
Making use of a large fleet, the Taboga Autotrasporti group offers widespread coverage of the national and Western European territory, ensuring fast deliveries and shipments.
The strength of the company is the furniture sector, the result of multiple collaborations with major brands such as Moroso and Gervasoni, also supporting their logistics for fair furnishings.
The right solution for every need:
Transport for all Italian and Western European destinations.
Full load transport and industrial groupage.
Dedicated logistics for special events such as trade fairs and events.
Dedicated logistics for contract fittings and the cruise sector.
Preparation and management of the order and relative issue of transport documents.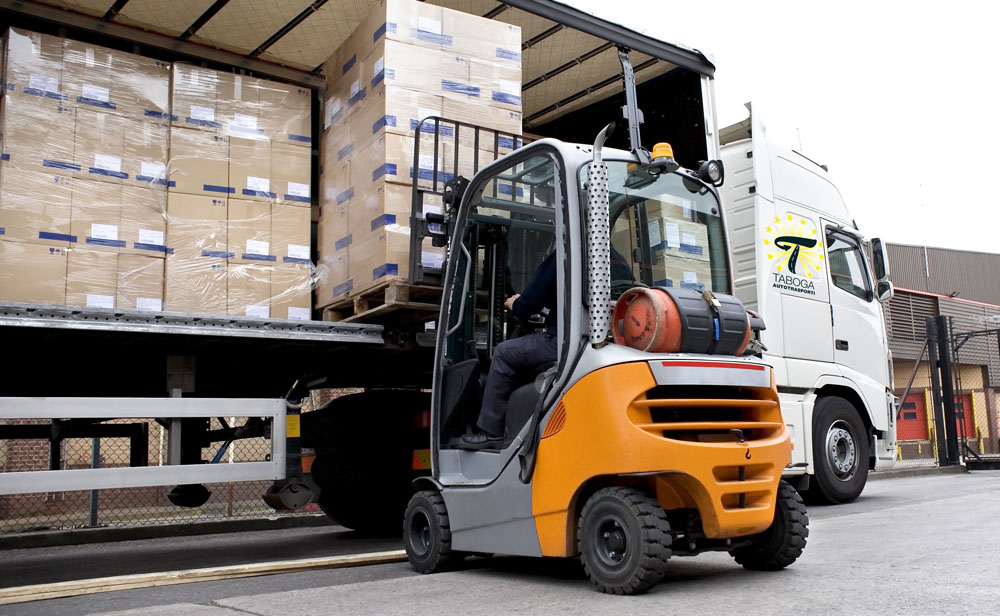 Logistics
The Taboga Autotrasporti group, thanks to a modern and functional goods warehouse with a stall area of ​​2,000 m2 covered and 20,000 m2 of uncovered area, offers a service of logistics at 360 °.
We take care of all phases of warehouse logistics: in-bound, storage, co-packing and outbound. We offer tailor-made solutions that take into account the specific needs of our customers.
Modern logistics at the service of the customer:
Goods warehouse with stall area of ​​2,000 m2 covered.
20,000 sq m merchandise warehouse of uncovered area.
Organization, storage and handling.
Packaging, packaging and labeling.
Fleet
Taboga Autotrasporti is equipped with a modern, ecological and diversified fleet of vehicles capable of satisfying different transport needs. We can count on attentive and qualified personnel. To ensure maximum safety our vehicles are equipped with satellite control.
3.5 t vans for express deliveries throughout Europe.
Trucks with 7.8 m and 9.6 m swap bodies with 2.9 m useful loading height.
120 mc trailer truck with 3.0 m useful loading height.
100 mc trucks with a useful loading height of 3.0 meters.
Vehicles equipped with hoists for customers without forklifts.
Our fleet does not end there: we can count on the collaboration of specialized partners to offer the most suitable logistics solution for any need.